Recently, we have added an exciting new feature to our platform for nonprofits: Sponsored Projects. Now, organizations have the ability to fundraise around specific initiatives, sponsorships, or campaigns, and donors can give with greater precision towards the outcomes they connect with most.
When viewing a nonprofit profile on the Endaoment App, any sponsored projects are listed below the parent organization's mission, as shown: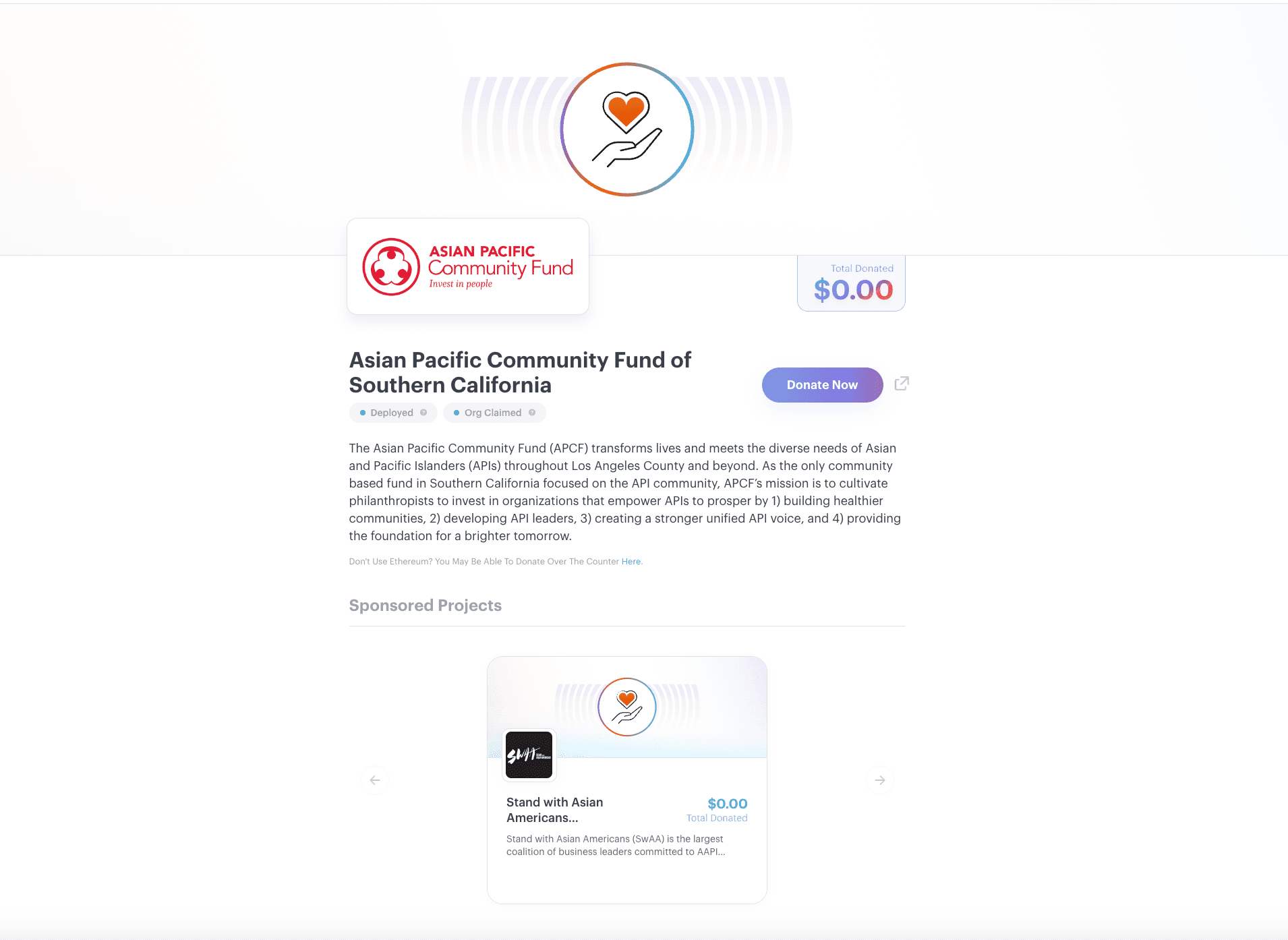 Click on a project's card to be directed to its dedicated profile page. Here, you can learn more about the project, and make a direct donation or grant from your DAF.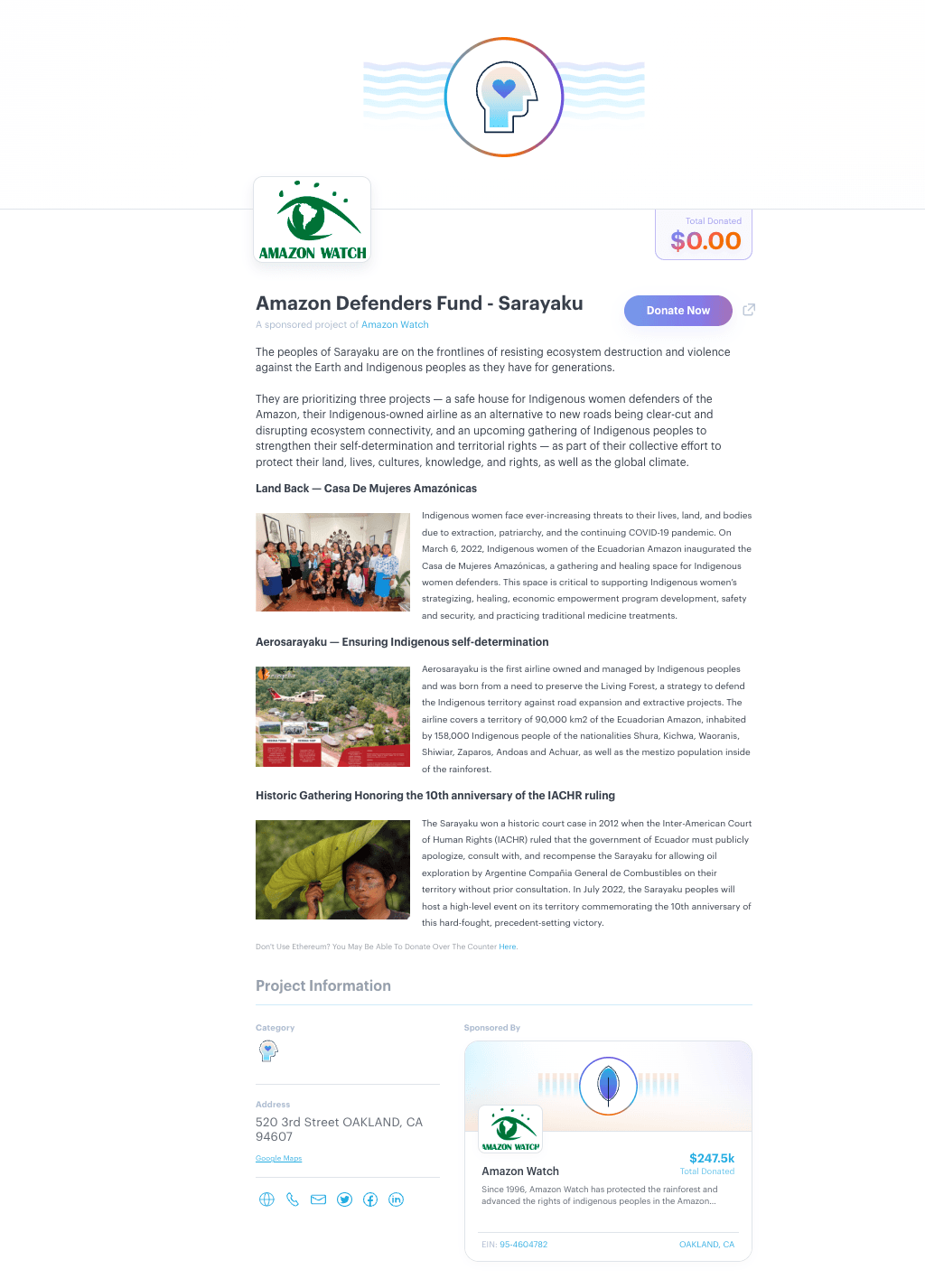 All funds flow to the sponsoring organization, inheriting its bank wire or wallet claim, with special instructions that grants be directed towards the selected initiatives.
Here are a few examples of nonprofits already taking advantage of this feature to increase the visibility of their sponsored programs:

Stand with Asian Americans
A sponsored project of Asian Pacific Community Fund Of Southern California
Launched in the aftermath of the 2021 Atlanta Spa Shootings, Stand with Asian Americans (SwAA) is the largest coalition of business leaders committed to AAPI safety, equity and justice in the streets, the workplace, and our institutions.
Amazon Defenders Fund - Sarayaku
A sponsored project of Amazon Watch
The peoples of Sarayaku are on the frontlines of resisting ecosystem destruction and violence against the Earth and Indigenous peoples as they have for generations. Amazon Watch is supporting them in three key initiatives through their Amazon Defenders Fund.
Roe Fund
A sponsored project of Oklahoma Religious Coalition For Reproductive Choice
The Roe Fund provides direct financial help to Oklahomans seeking abortion services, working with regional abortion clinics and volunteers helping people access the reproductive healthcare they need.
Our team is continuing to build features which foster transparency and engagement between donors and nonprofits. Please follow us on Twitter for the latest updates, and feel free to reach out with any questions or suggestions in our Discord server.