Over the past few weeks, you may have noticed things looking a little shinier around the Endaoment ecosystem. Today, in advance of the second version of our application, we are pleased to be rolling out an evolution of our brand identity, along with a revamp of our main informational website, Endaoment.org.

While we've stayed true to our roots, Endaoment's logo, color palettes, and visual styling have all received an uplifting and modernizing refresh.

Last November, when the first iteration of our current logo was revealed, there were only four full time employees at Endaoment. Today, our team has more than doubled in size to ten, and we are moving full speed ahead towards the exciting next phase of our journey as an organization.

Our landing page has also been fully reimagined, and rebuilt from the ground up by our talented frontend development team. The new Endaoment.org offers a polished, approachable introduction to our platform and community.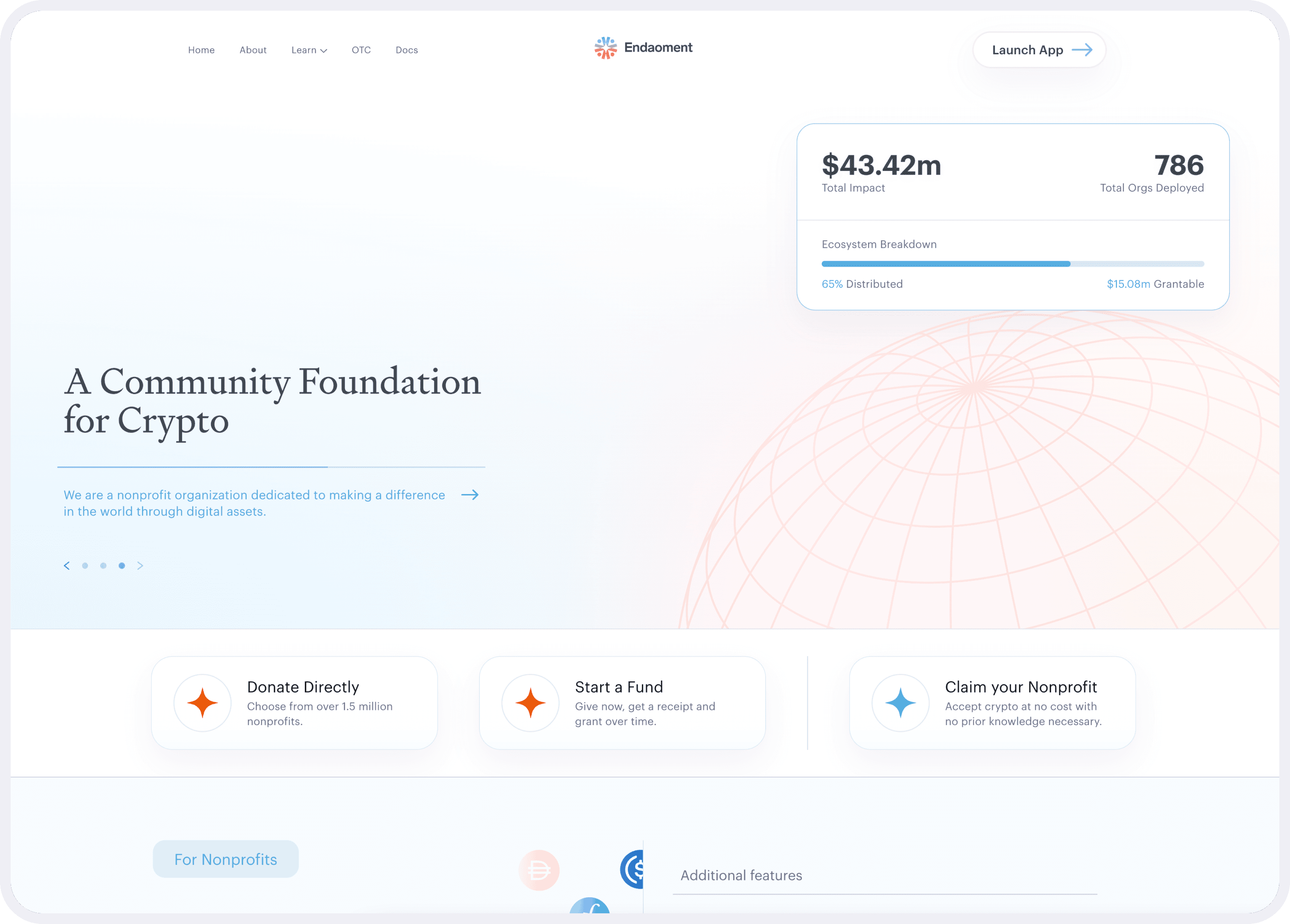 As you explore the site, you'll notice highlights of features soon to come in v2 of the Endaoment app, such as Portfolio Allocations and Endorsements. We're looking forward to sharing more details about these very soon!
Please follow us on Twitter for the latest updates on our progress. We also encourage you to join our Discord server, where you can ask questions, offer suggestions, and get involved.